WE OBSESS OVER
THE MACHINES
THAT MOVE US
To engage the next generation of riders with awesome content made by & for the bike obsessed.
Our network of niche websites and communities obsess over the machines that move us. From engaging the next generation of riders with tailored recommendations to reviewing the latest bikes from today's leading brands, we cover the best of the Powersports industry.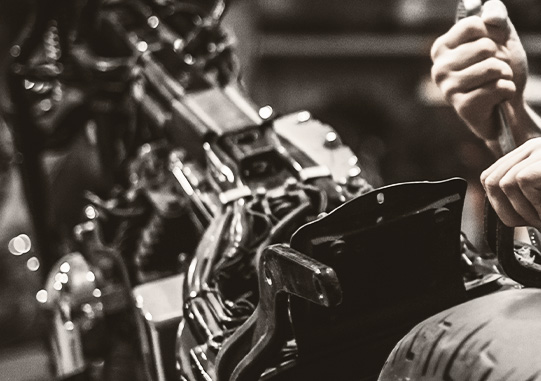 Industry Expertise
Our contributors were born in the saddle. From lifelong riders to certified riding instructors, our team knows motorcycles and the gear you need to ride them safely.
EDITORIAL INTEGRITY
Our readers trust our content because they know that our opinions and recommendations are based on facts and our first-hand experiences.
A DIVERSE AUDIENCE
From badass custom choppers to high-strung Italian superbikes, our properties cover multiple parts of the industry and give us great insight into what riders care about.
COMPLIMENTARY CONTENT
Our network works together to reach and foster conversations across a broad audience.
Industry News
Daily coverage of the latest changes and announcements in the Powersports industry.
Epic Rides
Whether it's dipping our toes in the Canadian Arctic ocean, touring the south of France on a Ducati, or chasing the Tail of the Dragon, we love to share great rides.
IN-DEPTH REVIEWS
We don't pull punches when we exhaustively test helmets, jackets, tools, and more. If it belongs on or near a bike, we're ready to put it through its paces.
Motorcycle Research
Our extensive database of motorcycles and gear helps riders learn more about the brands and motorcycles that have shaped the industry.
Updated daily, wBW is the global authority on independent gear and bike reviews, with more than 2,000 hands-on reviews since 2000.
Industry news
In-depth bike & gear reviews
Motorcycle model research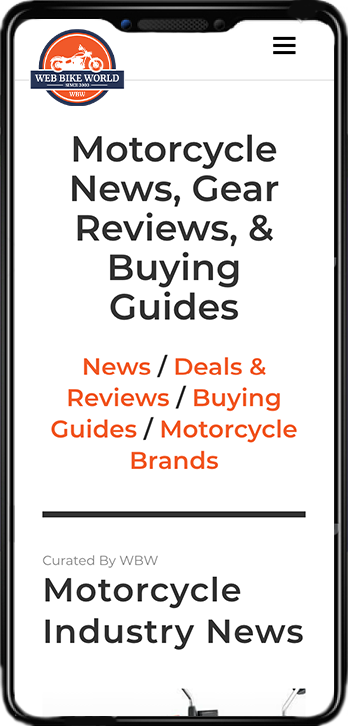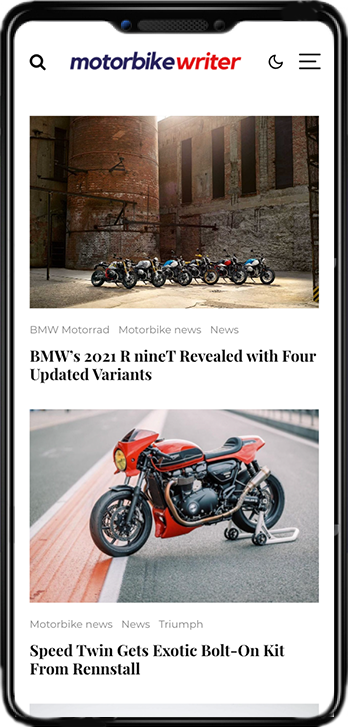 MBW brings a pragmatic view to the Powersports industry, covering brands and bikes from all across the globe.
Motorcycle culture
Industry news
RETURN OF THE CAFE RACERS
For over 15 years, ROCR has been focused on the cafe racer's signature style and lifestyle, publishing bike builds, gear reviews, & guides.
Cafe racers
Motorcycle culture
Gear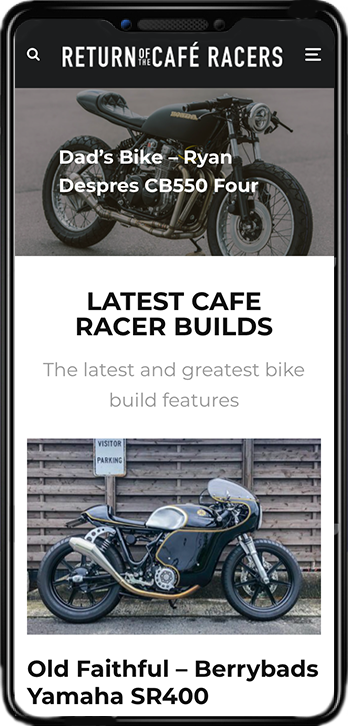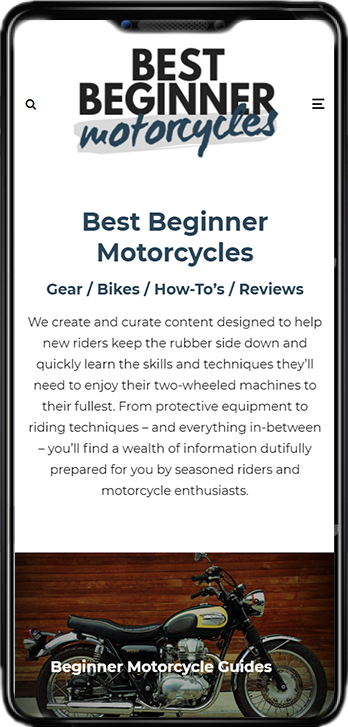 Best Beginner Motorcycles
Focusing on helping new riders learn to ride safer and helping them make informed decisions about the bikes and gear they should invest in.
Motorcycle comparisons
Reviews & recommendations
Tailored for new riders
JustGasTanks.com is an ecommerce store featuring – you guessed it – gas tanks for motorcycles, dirt bikes, and ATVs. Offering quality brands, such as Acerbis and Clarke Racing.
Gas Tanks
Just gas tanks
More gas tanks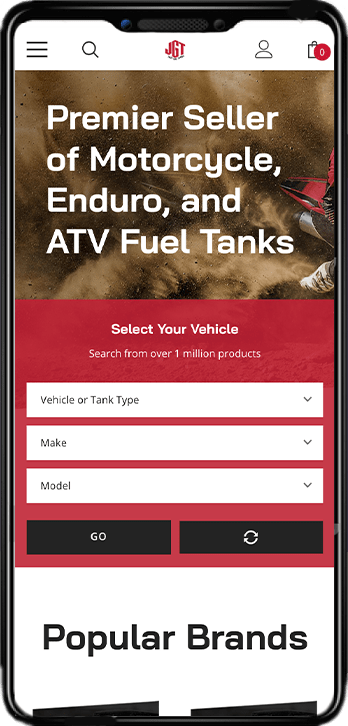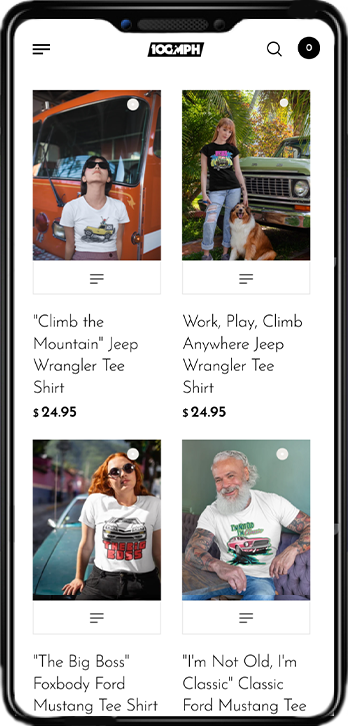 100MPH features tee-shirt designs focusing on motorcycles, bike culture, and the brands that riders love. Check out our frequently-updated tee-shirt designs!
Powersports apparel
Motorcycle tee-shirts
Custom powersports designs
The electrification of our transport grid is underway. Electric.Travel covers the latest EV and PEV news and also provides industry opinion, PEV reviews, & more.
Electric cars
Personal electric vehicles
News & reviews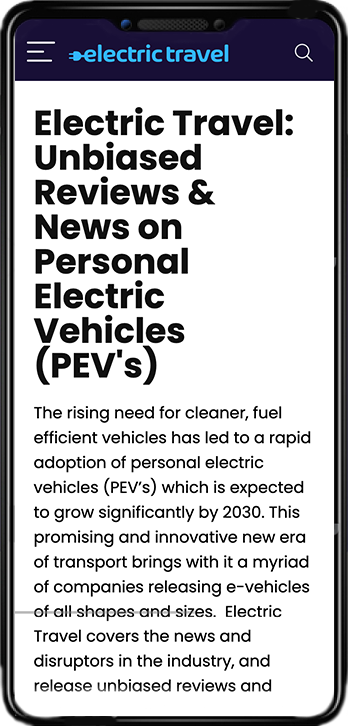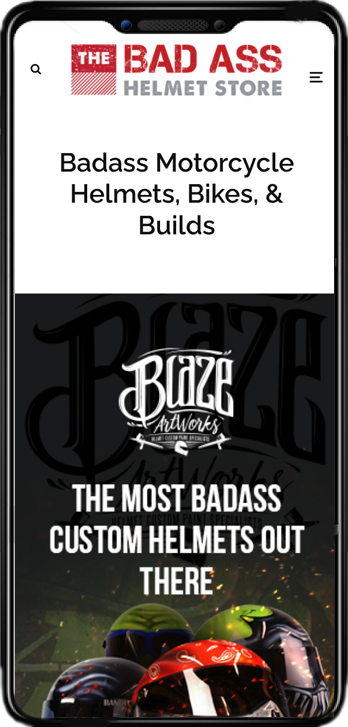 BAHS celebrates the quintessential motorcycle: classic, cruising in chrome, and made to be ridden.
Motorcycle culture
Custom builds & badass machines
Helmets & motorcycle accessories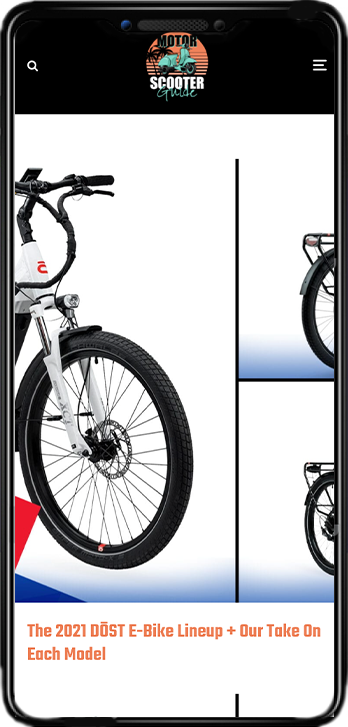 In-depth content on scooters, small-displacement bikes, e-bikes, and EVs.
The scooter scene
High-tech two-wheeled transportation
Reviews, guides, & gear
In-depth coverage of today's most popular all-terrain and utility vehicles, with plenty of trail reviews and off-road lifestyle content to scratch the itch.
ATVs and UTVs
Buying guides, reviews
Off-road culture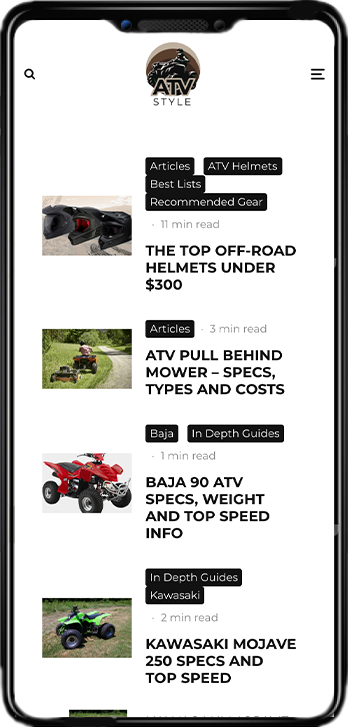 Email us
Looking for advertising or wanting to work with us? Get in touch. Please allow up to 2 business days for a reply.
Passionate About Powersports
Born to ride and in love with the road, our team lives and breathes motorcycles. We love creating content and getting out in the world to help our readers find new things.
Agile & Flexible
Today's rapidly changing media landscape rewards creativity, agility, and flexibility. Our team will customize our approach and content to suit your budget and message goals.
Geoff
After 14 years of running Return of the Cafe Racers, the last thing I wanted was to see it lose credibility in the hands of another company. I put my trust in the A07 team couldn't be happier with the outcome. As well as inviting me to stay involved as a writer they have been very open to my feedback and ongoing input. It's a great feeling knowing the future of my website is in good hands.
Cam
I was at my younger brothers hockey game in December 2016 when I received an email from Chris Tulumba asking if I'd be interested in selling my website. As any website owner does, I received dozens of these a year. I replied with my usual curt response: "sure, what are you offering?". Chris asked for a bit about my site, including monthly revenue, and came back with a very reasonable offer.
See More
10 days later and the transaction was completed. Monies were handled via escrow. Everything was professional and communication was responsive. The day after Christmas I was suddenly a bit more wealthy - it made the year, to say the least.
Two weeks after that I received an email from Nick asking if I'd be interested in joining the team. January 2021 represents my 4 year anniversary with A07.
The choice to sell my website to Chris and Nick not only changed my life, but my wife's as well. It gave us both new careers that are rewarding and challenging us every day.
Scott
If you've been thinking about selling your website and you are looking for a company that will treat you professionally and will preserve the intent and the integrity of your website both during and after its sale, I'm here to tell you that you need look no further than the team at A07Online.
See More
Chris Tulumba with A07Online initially contacted me a few years back to see if I was interested in selling my website to them. I was skeptical at first because I'd never heard of their company. However, after doing a bit of research, I discovered that the owners of A07 owned several automotive sites that were similar in style/content to my own. Their writers shared my passion for sports cars and each of their sites published quality content that reminded me of the type of content I published on my own site. I quickly realized that A07 could take everything that was good about my website and raise it to the next level.
After some consideration, I agreed to work a deal with them. The team at A07 was very fair to me throughout our negotiations and they never made me feel pressured in any way. We reached an agreement that I thought was equitable.
Every step of the sales process was handled professionally and efficiently by Nick Dellis and his team. They emailed/messaged me regularly to ensure I fully understood how the entire process would work, and their communication throughout the transfer of the website was exceptional. The monies owed for the purchase of my website were placed into an escrow account and were transferred to me exactly per the terms of our contract. They demonstrated the highest level of integrity throughout the transaction and they were completely accommodating, providing as much support as I needed to complete the transfer of ownership.
Since selling my website to A07Online, Nick and his team have treated me like family. Nick reached out almost immediately after the sale was completed and asked if I'd be interested in continuing a business relationship with them as a writer, not only for the site they purchased for me but for other sites within their portfolio as well!
They've allowed me to continue to build content based on my own creative vision, and they've treated me like a partner when making decisions that impact the websites. They've been an absolute pleasure to work with over the past several years and I've come to consider the A07 team as my friends as well as my professional colleagues/employer.
If you are considering the sale of your website, and you are looking for a company that cares about procuring quality content, that is intentional about maintaining and enhancing your original vision, and has a team of people who will treat you exceptionally well throughout and after the process, then I strongly encourage you to trust A07Online with your website. You'll be glad you did!